Mingxue SMD3528 LED Strip Light
SMD 3528 LED Strip Light is LED lamp as a light source to FPC board as the carrier circuit in series with the appropriate current limiting resistor design and production of decorative lighting. With high brightness, soft, flexible, you may need to cut to length and so on.
SMD 3528 Led Strip Light of the light source LED3528 lights. SMD chip type genus, the carrier is a soft FPC board. That flexible circuit boards, most of the width of 8MM, thickness of less than 1MM. Each FPC factory length of 0.5 meters. Can be two or several mutually welded. Produce a good SMD 3528 LED strip light of the length of the factory 5M roll, anti-static disc and anti-static bag, portable and easy to transport.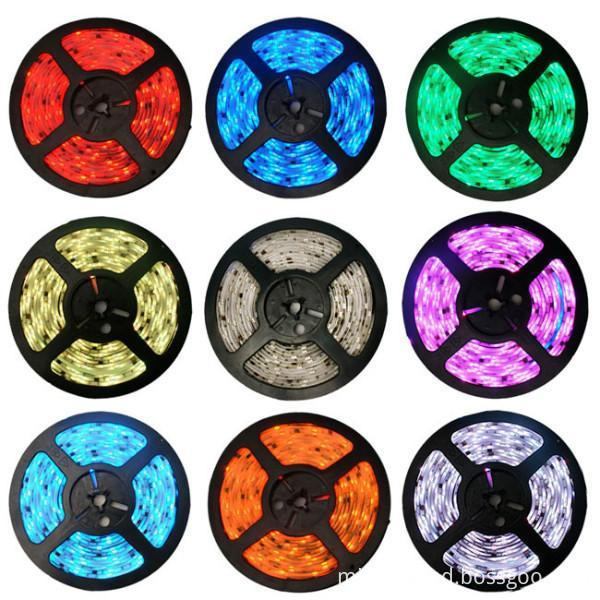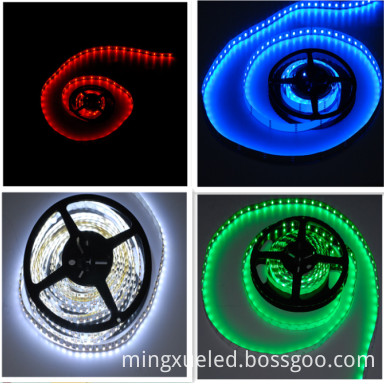 SMD 3528 LED strip light can be classified from the following aspects:
1. Color: FPC main color yellow board, whiteboard, blackboard, can be customized. SMD 3528 LED strip light luminous colors: white, warm white, red, yellow, blue, green, purple.
2. Waterproof: SMD 3528 LED strip light due to apply to a different location, waterproof grade is divided into not waterproof, Epoxy waterproof, waterproof casing.
3. Lamp beads: on the FPC can be attached to many SMD 3528 LED strip light lamp beads, so the per meter FPC, lamp beads per meter 30 lights, 60 lights per meter, 120 lights per meter three general to apply to different brightness requirements The place.
Mingxue focus on LED area, is a high-tech lighting enterprise deal in develop, produce and sales.
Owns DIP LED,SMD LED professional production lines and LED lighting products lines, the produce volume per month for DIP LED,SMD LED is 50 million pieces, forSMD 3528 LED strip light is 500 thousands meters, for LED Flexible Strip light for car is about 200 thousands pairs, for LED tube light is 50 thousands pieces, for LED Spotlights are 200 thousands pieces, for LED ceiling light are 50 thousands pieces.
Mingxue Optoelectronics Co.,Ltd. has apply the I S O 9 0 0 1: 2 0 0 8 international quality management system certificate, we apply the CE, RoHS and SAA certificate for our led lighting product.
Mingxue's R & D team can handle highly customized designs and offer OEM and ODM services.
We hope to set up a long-term partnership with you through our high quality products and our Sincere Service!