MINGXUE New product Linear Light
Mingxue research and produced a new design linear light:
Products: Linear light
1 pcs >2000lm
wattage: 20w
Input Voltage: 100--240V
Advantage: Steamless Connection in each pieces. Realize any length you need.
Free style easy connection by customer themselves.
Push Dimmer: Warm white, neutral white, pure white free to switch.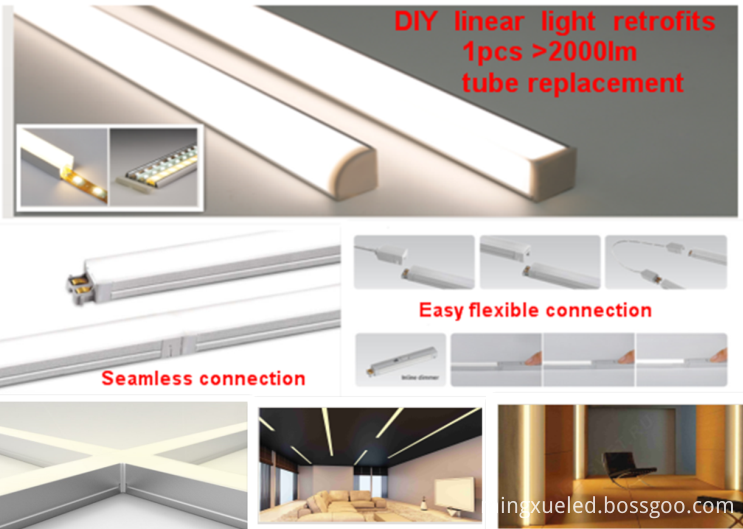 17th, Oct, 2016
Mico Xu
email: info@mingxue.cn
www.mingxue.cn
Add: Building 4, Baodazhou Block, Shancheng Industrial Village Shixin Community,Shiyan Town, Bao'an District, Shenzhen,China